Assignments
Pieter started as independent entrepreneur in March of 2014. Below follows a selection of jobs and assigments since then.
April 2014 – Moderation book-launch "Biosludge, the New Gold" for Hivos in the Hague
April 2014 to October 2014 – Organisation annual TIM International Days – Triodos Investment Management. Project lead en development of the event programme for his old employer.
May 2014 to March 2015 – Interim Executive Director Natural Capital Coalition. A fascinating assigment for an exciting global initiative. Pieter had to ensure funding, start the Coalition's landmark project (the Natural Capital Protocol), write statutes and organisational policies, restructure and redevelop external communications, and initiate new projects. For more information about this impressive coalition and its gamechanging work, visit www.naturalcapitalcoalition.org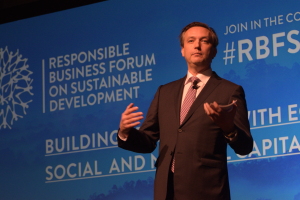 June 2015 – Advisor fundraising Global Off-Grid Lighting Association. GOGLA is the industry association for off-grid lighting solutions, bringing solar and other solution to rural areas around the world.
November 2015 – Moderated a workshop during the UNEP, EEB, EESC regional consultation for the upcoming United Nations Environment Assembly 2.
November 2015 – Moderated a three day workshop for Oxfam on tax justice and government budget transparency and accountability.
December 2015 – Interim Manager Development Impact and Sustainablity at FMO, the Dutch Entrepreneurial Bank. Leading a team of professionals in the further development of FMO's sustainability policies, and development impact evaluation.